What to do in Iceland
So it's December and you're scrolling through Instagram and seeing one gorgeous northern light picture after another. I mean they are everywhere and they are all gorgeous! Iceland definitely is really popular during this time of the year and for good reason! But for those of you who maybe forgot to plan your winter trip, don't worry it is just as stunning during the spring or summer!
Iceland is a beautiful country filled with waterfalls, endless fields, geysers, and much much more. There is something almost magical about this place! When I take a trip I like to see as much as possible and during my last trip to Iceland that is exactly what I did. I mean I crammed so much sight-seeing into this three day trip in Iceland that my brain was on overload. But lucky for you that allowed me to round up my favorite spots and best tips to help you plan your next trip to Iceland!
Here is my guide for what you absolutely must see and do in Iceland!
HOW TO GET AROUND
Rent a car. Rent a car. Rent a car! Iceland is huuuuuuge. The long distances should not be underestimated. So unless you decided to take a guided tour with tour buses, which I don't really recommend, you need to rent a car! We used Enterprise and they were super friendly and had our car waiting for us when we arrived at the airport.

WHERE TO STAY
It is no secret that Iceland is a bit pricey. The high quality of life in this beautiful country makes it a little more expensive to visit. Our little hack to get around these high roller hotels was to get an Airbnb. Having our own amazing hub to come back to every night was totally worth it. Plus having your own kitchen to cook in always makes a trip more fun!

WHAT TO DO
Okay without wasting any more time, here are my favorite sights that I totally recommend putting on your list! Quick tip, tour buses seem to travel in packs so you needed to get up early if you want to avoid the insane crowds.

1. Skógafoss
Iceland has no shortage of waterfalls but this beautiful giant should be at the top of your list.

2. Seljalandsfoss
This waterfall also needs to be on your list. Personally I added it because I can never get enough waterfalls and it is actually not far from Skógafoss. However, when we got there we found out that you can actually walk right behind the water for an amazing view.

3. Gullfoss Falls
The last waterfall I swear. This one is just so amazing because of the pure blue color and how close you can actually hike to it.

4. Strokkur Geysir
Okay, so geysers are going to be all over Iceland. I mean seriously everywhere you look you can spot mini ones. But this bad boy is well worth the drive.

5. Fridheimar Farm
This is an experience you won't forget. Because we got an Airbnb we didn't really eat out but when we heard of this tomato farm we just had to check it out. We got to eat some of the most amazing food at a beautiful little restaurant directly inside the greenhouse. A little tip, get the all you can eat tomato soup and fresh-baked bread, it's to die for!!!

6. Rejkavik
Take a couple of hours to explore the little hipster capital of Reykjavik.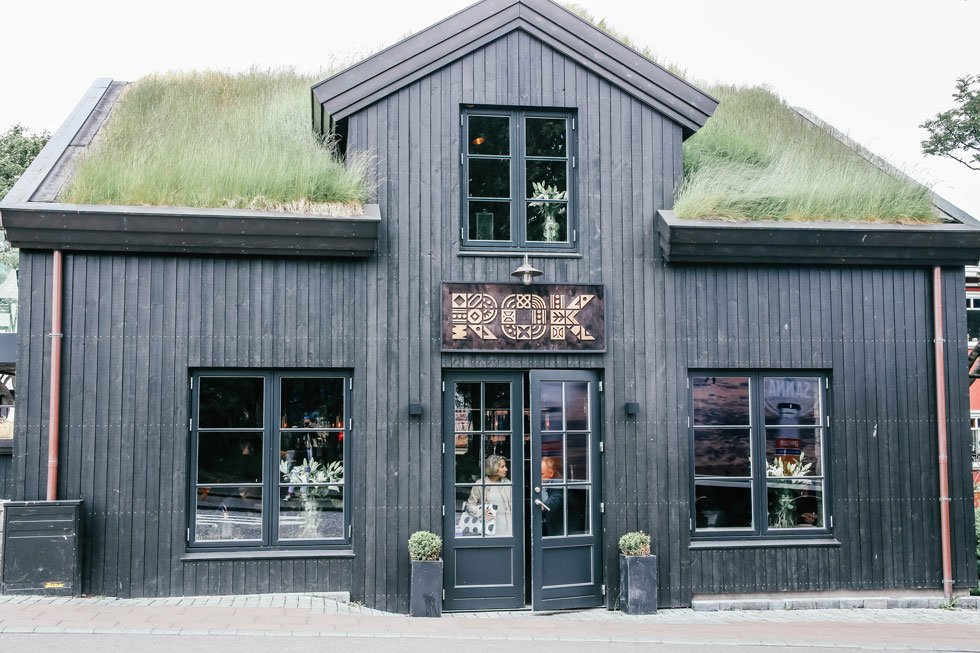 7. Reynisfjara Black Sand Beach
The black sand beach is one of the most popular spots in Iceland for sure. Little heads up, it gets super windy on the coastline and no matter what time of year it is, ICELAND IS COLD, so bring a jacket.

8. Solheimasandur Plane Wreck
If you feel like you're up for the treck, this plane wreck is a must see. It is a nice long hike though so be prepared.

9. Kerið
This was more of an accidental find but really cool to see. Walk all the way around and even take the steps right down to the center of this crater.

10. Just drive
While all these spots are definitely worth seeing, sometimes the drive is the best part. Like I said Iceland is a land full of magic and mystery. Make sure you are taking your time to just look around, I guarantee you'll find some unusual things.

Tip: if you go during the summer make sure to enjoy the endless fields of Lupine flowers.
Iceland is one of those places I will go back to again and again. With everything I have seen and everything left to discover, this country is well worth the visits. I would love to hear some of your favorite spots and tips for my next visit!