Think Gypsy Hotels & Resorts Blogs
Luxury at Bio-Hotel Stanglwirt
Okay so picture this… you wake up, walk out onto your balcony, and breath in the cold fresh air. Mountains and trees covered in fresh powdered snow for as far as the eye can see! If that sounds like the way you want to start every day then I have found the perfect place for you! Last week I got to experience true luxury at the gorgeous Stanglwirt Hotel and I think its about time I share that experience with you.
(Check out their homepage here)
If you have ever been on any travel website you have probably seen dreamy hotels with breathtaking views and thought to yourself, no way could a place actually look like that. Well, that's what Stanglwirt has always been to me. I have seen it on Instagram so many times that I just had to go see it for myself. From the moment I pulled up to the reception, I was in total awe of this hotel!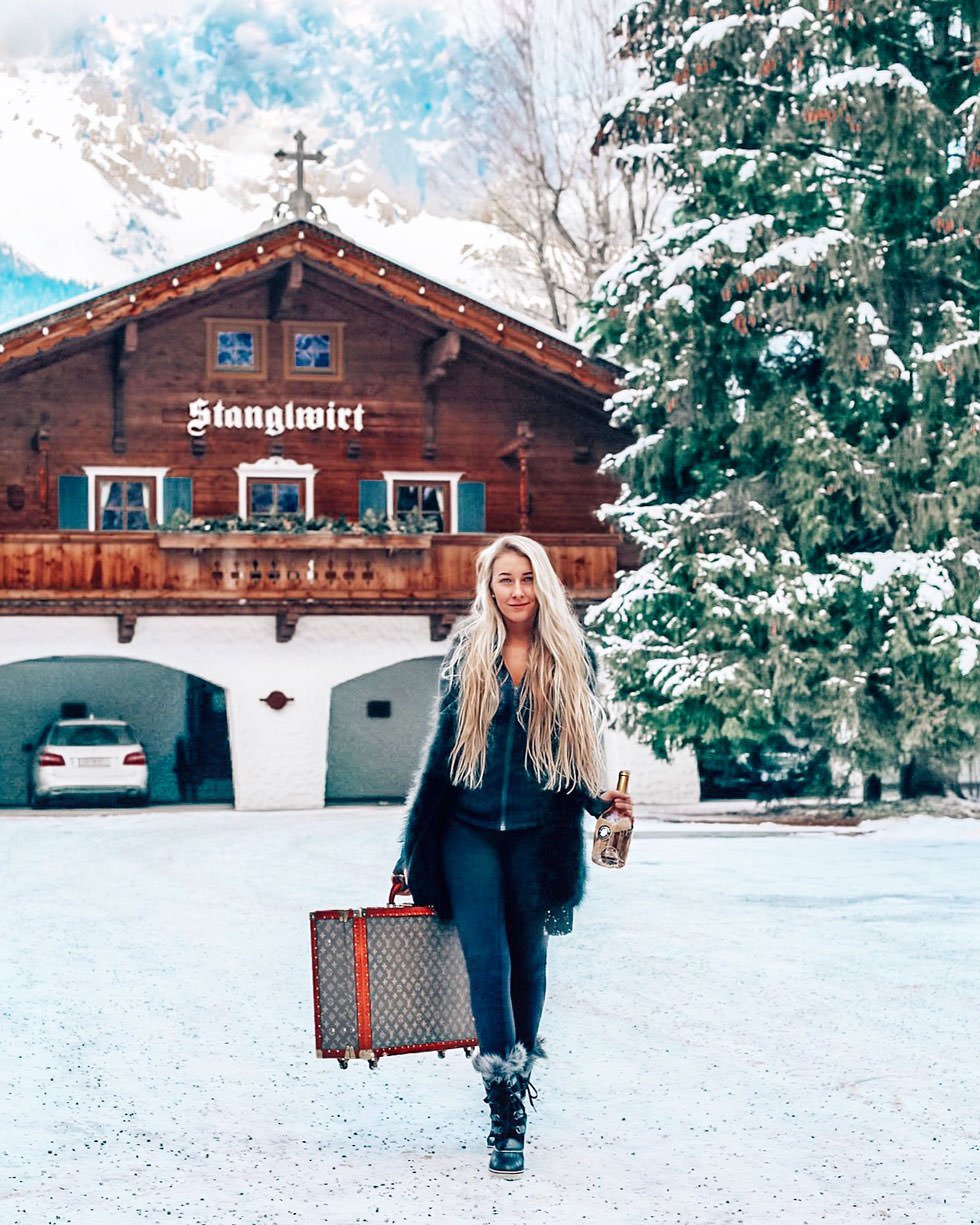 We walked in and right away were greeted by a mix of the classic Austrian wooden look and fine luxury details. The fireplaces and the red and gold colors accent colors the whole hotel a very warm and relaxing feel. It was almost like coming home after a long winter day… you know if my home was spotless and had bartenders who created amazing drinks for me right when I walk in the door.
The rooms at Stanglwirt range from simple beautiful rooms to all around luxurious suites. With the added balcony and those mountain views I promised you, I would have been happy sitting in my room forever! (
Check out their rooms
) But curiosity got the best of me and we immediately began exploring the hotel from top to bottom. Not only does Stanglwirt have the essentials such as multiple children's areas and a state of the art gym with a view, but it also has added amenities like tennis courts, a golf course, a horse stable and Lipizzaner training center, bowling alley, and of course the wellness center!
In reality, wellness center doesn't even begin to describe this beautiful natural spa! Right when you walk in there are gorgeous rock formations and a waterfall leading into a heated pool. Lounge chairs surround the area while giant windows offer a gorgeous view of the snow outside. You can even swim through a tunnel that leads to the outside spa pool. Enjoy the fresh air and the snowy mountains in the comfort of a steamy pool. Trust me, it took every ounce of my willpower to make myself get out of this pool!
(Check out the wellness center and spa)
After we enjoyed our relaxing day we decided to indulge in some food at the famous Stanglwirt restaurant. While staying at Stanglwirt you can select an all-inclusive program which will include your meals for the day and I definitely recommend it. In general, the Gasthof Stanglwirt is a must! Not just because the food is delicious but also because you can choose to sit at a table with cows. Okay so the cows aren't actually in the restaurant but they are in the barn behind the glass. If you know me then you know how much I love cows, so being able to eat with them right there was a total dream come true for me!
(Check out the restaurants)
I could rave on and on about our experience at Stanglwirt but at the end of the day, it was just a really amazing experience. I have never been to a hotel that surpassed my expectations the way this one did. With the perfect mix of luxury and comfort, I will definitely be back next year!
Contact:
Kaiserweg 1
A-6353 Going am Wilden Kaiser
Phone: +43 5358 2000