Think Gypsy Hotels & Resorts Blogs
The Distillery
Location is key. When you are on vacation, off exploring a new place, the last thing that you want is to be staying in a hotel far away from all the action. You want to be able to roll out of bed and be just steps away from that breakfast place you found on Pinterest or that shopping street everyone talks about. You want the perfect location! That's what we found at The Distillery.
Located in the heart of Notting Hill, The Distillery can only be described as a one-of-a-kind experience! This four-flour haven is not only home to the Portobello Road gin and a working distillery but it is also a restaurant and hotel. With two full bars, a gorgeous dining room, and guest rooms, The Distillery allows guests to fully immerse themselves into the gin experience. So when I was planning my trip to London and heard about this unique spot, I couldn't help but be curious.
(Click here to read more about Portobello Road Gin)
We arrived in Notting Hill, not completely sure of where we were going. After a long international flight and little to no sleep, we decided to just start heading down the famous Portobello Road in hopes of finding The Distillery. It didn't take us long to find the gorgeous building, smackdown right in the center of all the action. It was amazing! We were so excited to see that we were going to be completely surrounded by some of the most famous shops and restaurants in the area!
We got all checked in at the reception and were helped up to our rooms by the wonderful manager Ana. Now as if The Distillery isn't already unique enough, there are one 3 guest rooms! These cute boutique rooms allow you to stay in the perfect location without worrying about overcrowding. The decorations and style go perfectly with the overall flair of staying in an actual distillery. Plus, as an added bonus, every room comes with a little welcome present of a bottle of Portobello gin as well as all the mixings and tools you need to make a perfect cocktail. Definitely a good way to get your vacation started!
(Click here to read more about the rooms)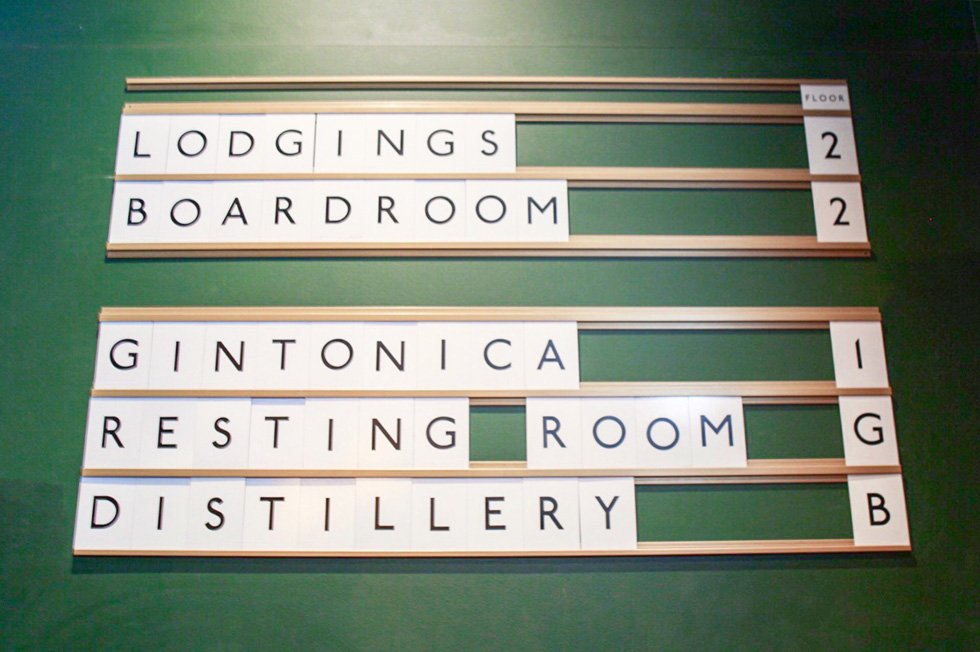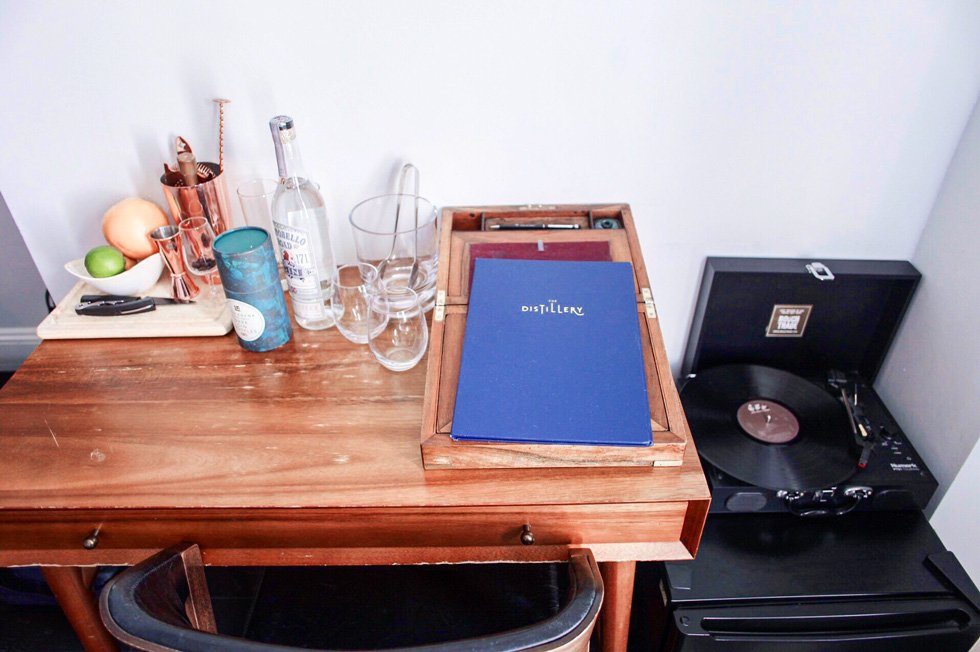 We spent our days in London out and about exploring Notting Hill and then taking the metro in to see some of the famous sites. (Don't worry, a blog will be coming your way soon!) But there was nothing better than coming back after a long day and enjoying some of the homemade cocktails in the famous Resting Room. The bottom floor of The Distillery is set up as a full bar and lounge. Serving some of the most tasty and clever drinks created by their Master Distiller, Jake Burger, this is the perfect spot to unwind and meet some locals. Obviously, we had to test our way through a couple of their gin specialty cocktails. I mean, you can't stay in a distillery and not try the gin!
(Click here to read more about the bar & restaurant)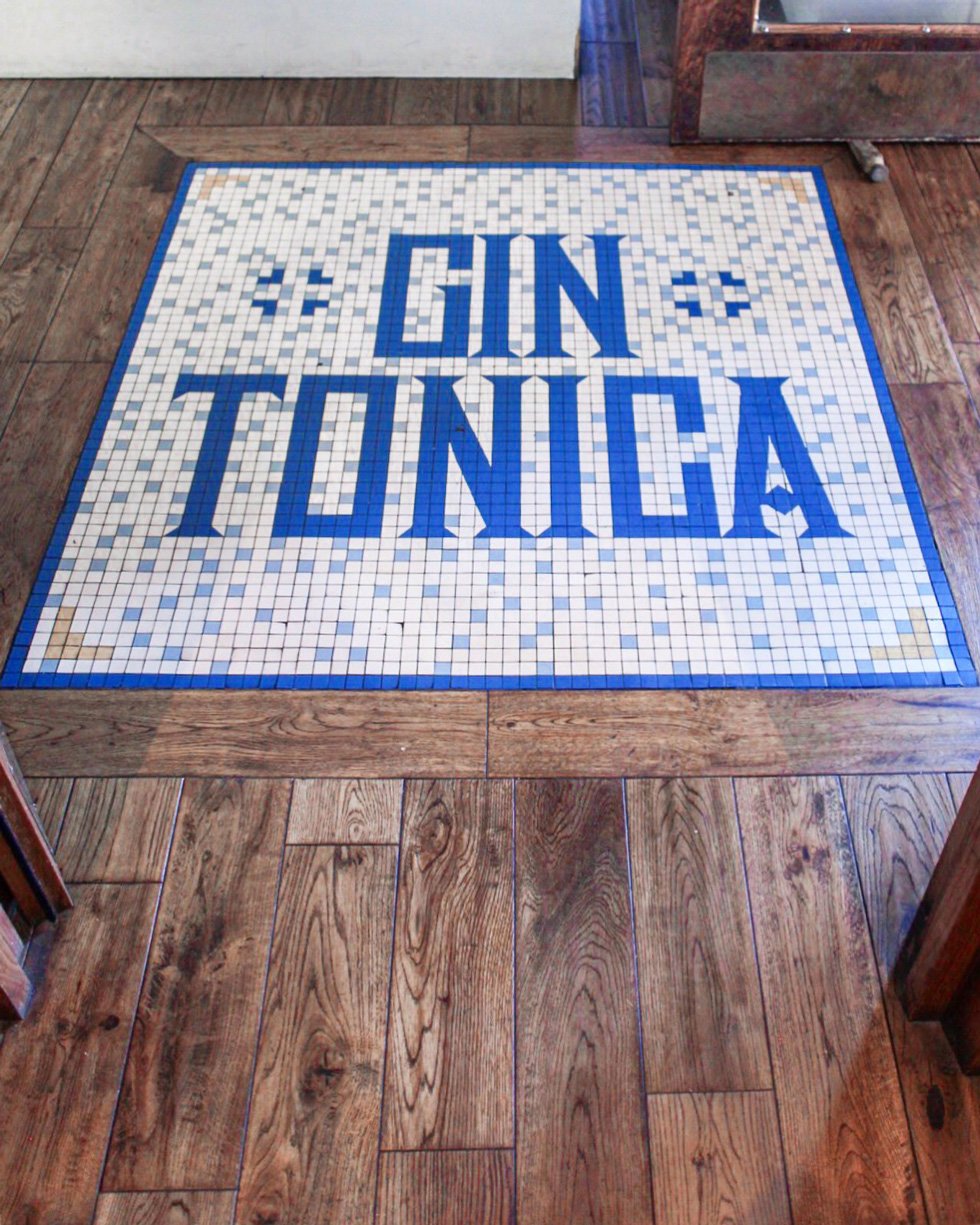 From the lodging to the restaurant, to the endless cocktails, The Distillery has a flare that is hard to find in today's day in age. Although it is a well-known spot for locals, it does not give off a hectic vibe. The staff is as friendly as can be and is always so ready to share their favorite cocktails and tips with you. It really makes you feel welcome and that is what makes all the difference!
If you are ever searching for something a little different, The Distillery needs to be on your list. PS they make a special version of a gin and tonic that is just out of this world!
(Click here to read more about The Distillery)