Think Gypsy Hotels & Resorts Blogs
Why you'll love Grand Bavaro Princess
I woke up today dreaming about a place. A place with water so blue you could swear it's photoshopped. A place where coconut water is actually served out of a fresh coconut. A place that combines the tropics with luxury. I woke up dreaming about Grand Bavaro Princess.
About a month ago, I took a trip to explore the Dominican Republic. I had traveled there a few years ago and my memories were filled with exotic adventures and the bluest water I had ever seen. I decided I needed to go back to experience more! That is when I discovered Grand Bavaro Princess. This endless resort located in Punta Cana is a Dominica Dream. With the modern architecture and palm trees that stretch up to the sky, the resort brings that perfect tropical vibe.
With a whole assortment of pools, bars, restaurants, and beach spots, I wasn't sure where to begin my vacation! So, instead of telling you about my days there, I want to help you find your favorite thing about Grand Bavaro Princess!
1. The Rooms
Can we just talk about the fact that every room is a suite? If staying in a luxury resort in the Dominican Republic didn't already make you feel glamorous, these suites sure will. The gorgeous white, modern look leaves the rooms feeling fresh. Then you walk out onto the balcony and are instantly reminded of what it is like to be in the Caribbean… palm trees for as far as the eye can see! I don't know about you, something about the sound of the wind in the palms leaves me feeling relaxed. Also, can we just take a second to appreciate this bathtub?
2. The Room Views
During my stay, I had a lot of questions about the exact building my room was located in because of the amazing ocean view! I was located in the building directly behind the beach restaurants. There is nothing quite like standing on a balcony, surrounded by palm trees, drinking out of a coconut, and looking out at the Caribbean blue water.
the food 1
Talk about getting spoiled!! Not only do you get a welcome present when you check into your room but the food, in general, is to die for. With restaurants serving everything from Indian food to Mexican, to Italian… the resort has something for everyone. There was even a sports bar!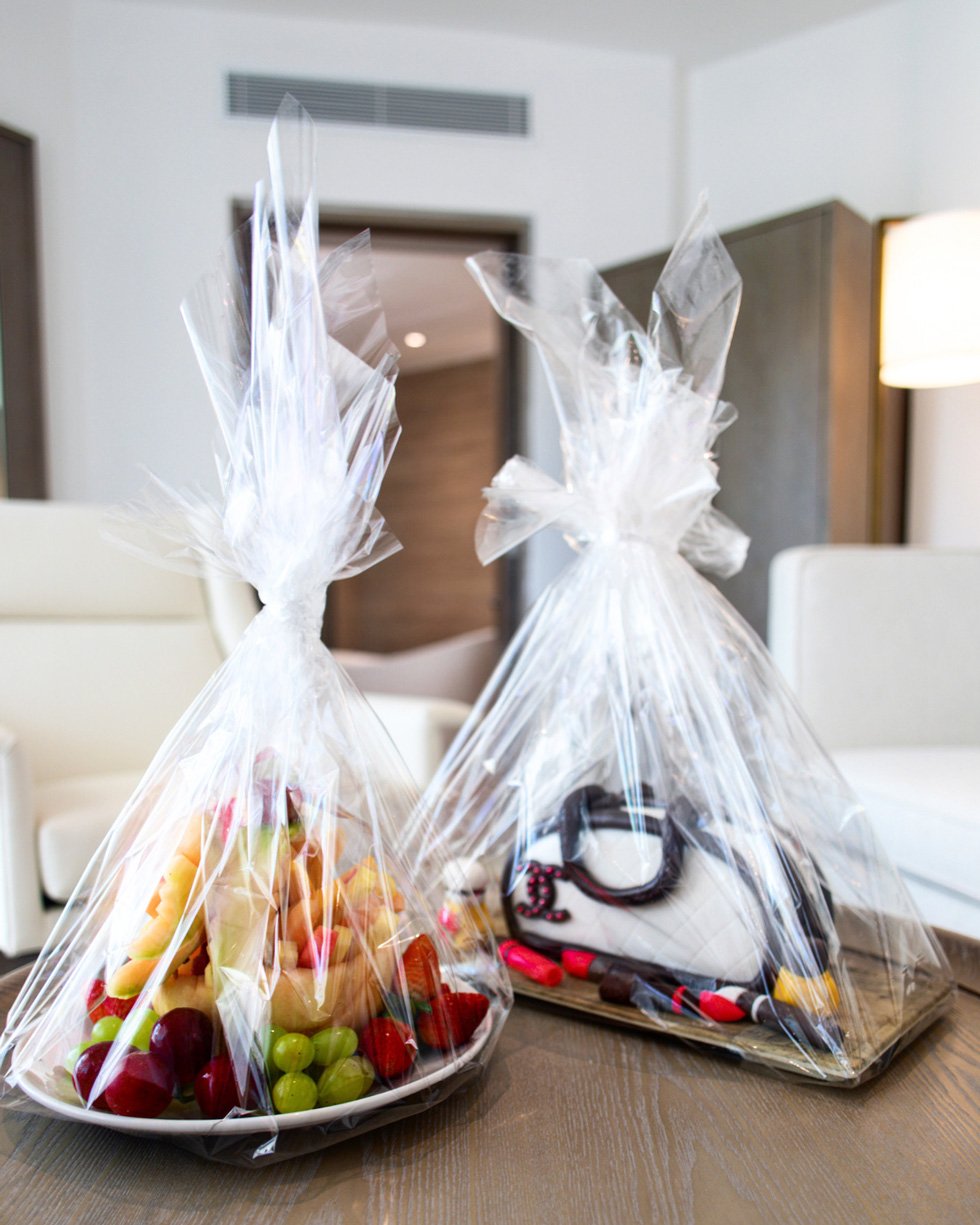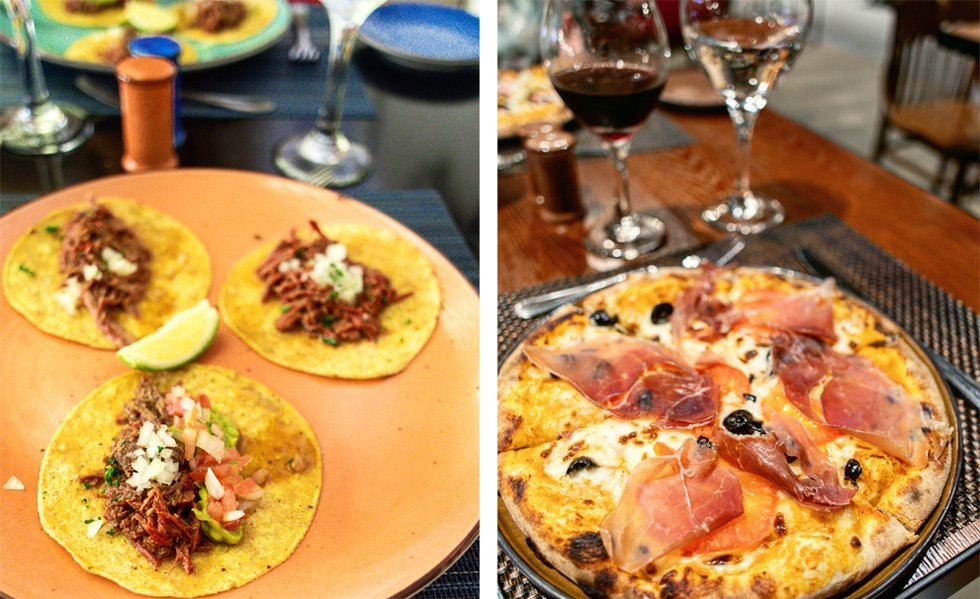 On top of the mouth-watering cuisine, we also got spoiled with goodies during our stay. I don't know if the chefs knew about my love for chocolate but these daily creations were a dream come true!
3. The Beach
If you came to the Dominican Republic you probably came for the tropical beaches! There are beautiful beaches all around the globe, but what I love about the Dominican Republic is that the beaches are covered in Palm Trees. And to add to it, at Grand Bavaro Princess, the beaches are also covered in beautiful cabanas. What a place to relax!
4. The Pools
Raise your hand if you have ever wanted to sit at a swim-up bar, sip on a drink, and be surrounded by palm trees? I don't know about you but that has been a personal bucket list item of mine. Something about this pool just added the metaphorical cherry on top of this already perfect resort.
6. The Blue, Blue, Bluuueeeee Water
I said it before and I'll say it again, the water looked like it could have been photoshopped! I kid you not when I say that I have never seen water look so blue. I became absolutely obsessed with it. Every chance I got, I would find an excuse to just stare off into the water. Even on a stormy day, walking by the water and looking out, the colors blew my mind.
7. The Beach Bars
Can we just take a second to appreciate the food truck beach bar? If this isn't Instagram goals, I don't know what is. It's no surprise that this is a favorite spot for most people at this resort. But waiting in line is totally worth it, especially for a cute shot for the gram. Aside from the beachy food trucks, there was also the outdoor dining area right along the water as well as the bar in the platinum section! If you book platinum, this is where you need to be spending your days!
Overall, I think it's safe to say that Grand Bavaro Princess is a mind-blowing experience. With spas, restaurants, pools, and constant entertainment, this really is the perfect place for an all-inclusive experience. Little side tip: you can actually borrow bikes during your stay to drive around the resort! How cute is that?
Contact Info:
Gran Bávaro Princess All Suites Resort,
Spa & Casino, 23000,
Dominican Republic
Phone: +1 809-221-2311