Think Gypsy Hotels & Resorts Blogs
Snow Covered Ritzenhof – Hotel und Spa am See
Schneebedeckter Ritzenhof - Hotel und Spa am See
I've got mountains on my mind… no really, it's hard to think about anything else when you are standing on your snow-covered balcony, drinking your morning coffee and all you can see all around you are mountains and mountains and mountains! Good morning from the winter paradise that is
Ritzenhof – Hotel und Spa am See
!
For those of you who followed along, we spent last week at a small luxury hotel that is nestled right in the middle of the mountains of Saalfelden Austria. Something that you should know about Saalfelden is that in the winter, this is one of the ski capitals in Austria. People from all over the world come to this area to take on the slopes and the breathtaking mountains! From the slopes to the restaurants, to the hotels… Saalfelden lives and breathes winter sports! But at
Ritzenhof – Hotel und Spa am See
, it is all about relaxation!
---
Momentan denke ich nur an Berge, Berge und wieder Berge, ...
Wie kann man auch an etwas anderes denken, wenn man auf einem schneebedeckten Balkon steht, seinen heissen Morgenkaffee trinkt und rund um sich nur weisse Gipfel sieht. Einen wunderschönen guten Morgen vom Winterparadies Ritzenhof Hotel & Spa am See in Saalfelden im Salzburger Land!

Letzte Woche verbrachten wir einige Tage in einen tollen Hotel inmitten der Berge, in Saalfelden, Österreich. Im Winter gehört Saalfelden zu den beliebtesten Wintersportorten Österreichs und im Sommer ist es eines der spannendsten Treffpunkte für Wanderer, Biker und Bergfexen. Touristen aus aller Welt tummeln sich im Winter auf den Pisten der Skiregion Saalfelden, Leogang und Maria Alm. Das Hotel Ritzenhof mit seinem einzigartigen Wellnessbereich ist nicht nur ein idealer Ausgangspunkt für Skibegeisterte sondern auch für Erholungsbedürftige.
Right when we arrived we were greeted with champagne and a cozy spot to sit to de-stress from our long drive in the snow! We sipped our bubbly as we watch the snowstorm blow in. The outside world was being covered in thick, fluffy snowflakes while we sat inside in the warm, stylish bar! We were then escorted to our room.
Little fun fact: the Ritzenhof – Hotel und Spa am See is actually made up of two separate buildings. One is directly on the lake while the other is across the street. But what makes this so unique is that they are connected by an underground tunnel! You can walk comfortably from building to building without having to step foot in the snow.
For our time there, we stayed in a Double room Seeblick with a balcony that looked directly upon the lake! Everything outside was covered in a white haze as the snowstorm picked up! We took some time to relax before making our way over to dinner.
---
Gleich nach unserer Ankunft wurden wir mit einem Glas Champagner begrüsst und relaxten in der gemütlichen Bar. Während wir an unserem Champagner nippten, verwandelte plötzlich ein reges Schneetreiben die Aussenwelt in ein weisses Winterparadies. Es war wie in einem Weihnachtsmovie, traumhaft!

Das Hotel Ritzenhof besteht aus zwei Gebäuden, wobei eines direkt am See liegt und eines auf der anderen Strassenseite, natürlich auch mit Seeblick. Beide sind durch einen unterirdischen Gang miteinander verbunden, sodass man gemütlich von einem Gebäude zum anderen gehen kann, ohne einen Zeh in den Schnee setzen zu müssen.

Wir bekamen ein Doppelzimmer mit Balkon direkt am See. Während draussen der dichte Schneesturm die Landschaft nun schon völlig in Weiss gepackt hatte, machten wir uns zum Abendessen hübsch.
Now I have to take a second to talk about the dinner here. I have three words for you… dream come true! For those of you who have never experienced traditional Austrian cuisine, this is the place to start. From freshly baked bread to perfectly cooked Venison, if I could describe the taste of Austria, this was it! The 7-course gourmet dinner consisted of home-made bread and spreads, an appetizer, a soup, a fresh salad bar, main course, a dessert, and a cheese platter. But what made this dinner so amazing, was that you could eat without feeling stuffed! The chefs used both timing and portion sizes to make sure you were able to experience every dish to the fullest! It was a mind-blowing experience.
---
Ich muss mir hier wirklich Zeit nehmen, um über das Abendessen zu sprechen! Eigentlich reichen vier Worte ... ein Traum wurde wahr! Für diejenigen unter euch, die noch nie traditionelle österreichische Küche erlebt haben, ist dies der richtige Ort, sich so richtig kulinarisch verwöhnen zu lassen. Von frisch gebackenem Brot bis zu perfekt gekochtem Wildbret, wenn ich österreichisches Essen beschreiben sollte, das ist es!
Das 7-Gänge-Gourmet-Abendessen bestand aus warmen, hausgemachtem Brot und Aufstrichen, Vorspeise, Suppe, einer knackigen Salatbar, dem Hauptgericht, leckeres Dessert und eine Käseplatte schloss den Magen, wie man so schön sagt. Aber was dieses Abendessen so erstaunlich machte, war, dass man essen konnte, ohne sich überfüllt zu fühlen! Die Köche stimmten Timing als auch Portionsgrößen so professionell aufeinander ab, dass wir jedes Gericht in vollen Zügen geniessen konnten! Es war eine richtige Gaumenfreude.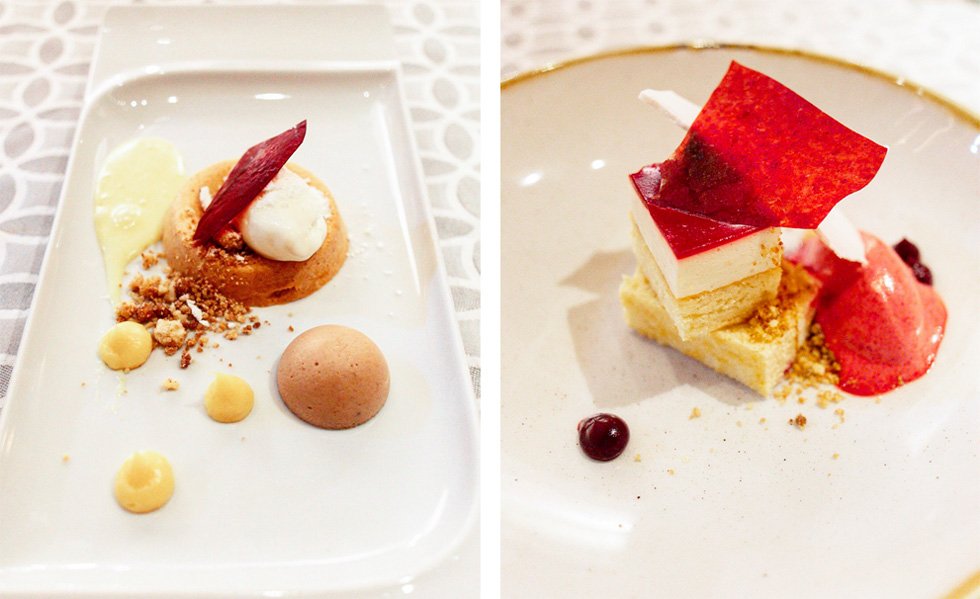 We started our next day by being greeted at our table with a little local newspaper and the dinner menu for the upcoming night. What I thought was really special about dining at Ritzenhof was that you had your own table for the entire stay. Our table was reserved with an "Edelsbacher Family" name card and was available to use whenever we wanted. It was a great way to ensure we never felt rushed during our meals.
Breakfast in Austria is probably one of my favorite things because of one important element… the bread! All of the different sorts of farm-fresh bread make breakfast out of this world! Plus, how cute are these eggs?
---
Wir begannen unseren nächsten Tag damit, dass wir an unserem Frühstückstisch bereits mit dem Abendmenü für den kommenden Abend begrüßt wurden. Man sieht schon, in Österreich geht es wirklich viel um Essen, und warum auch nicht, wenn man einige der besten Gerichte der Welt sein eigen nennen darf. Eine Besonderheit am Ritzenhof war, dass wir während des gesamten Aufenthalts immer unseren eigenen Tisch hatten. Unser Tisch war mit einer Visitenkarte der Familie "Edelsbacher" reserviert, hatte immer eine lokale Tageszeitung und konnte jederzeit von uns benutzt werden. Es war eine großartige Möglichkeit, um sicherzustellen, dass wir uns während unserer Mahlzeiten nie gehetzt fühlten.

Meine Lieblingsmahlzeit in Österreich ist das Frühstück, wahrscheinlich wegen der Vielfalt an Brotsorten! All die verschiedenen Arten von frischem Brot und Brötchen, Semmeln und Weckerln machen das Frühstück einfach fantastisch! Ich reise wirklich viel, aber Brot ist schon einzigartig in Österreich.
Wie lustig sind diese Eier!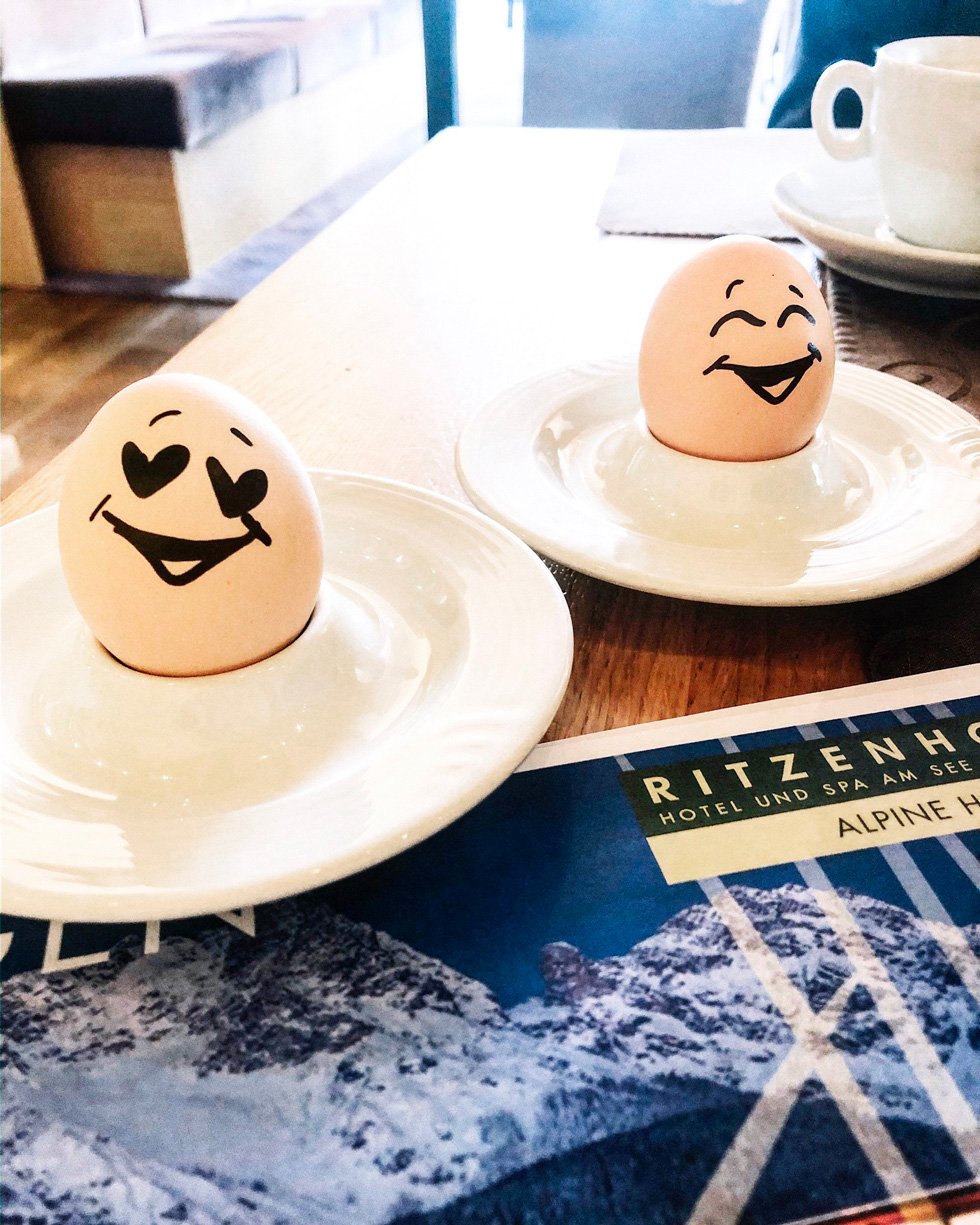 After enjoying our meal, we decided it was time to see the famous Ritzenhof spa! Filled with all sorts of saunas, steam rooms, quiet places, and beautiful pool, the spa at Ritzenhof is what keeps people coming back! With endless treatment and massage options, there really is something for everyone. But what caught my attention right from the start was the snow sauna! Located at the very end of the nude spa, there is a sauna that is outside! With giant glass windows that face out into the snow, you can sit inside and watch the snowflakes fall. Then, once you have worked up the courage, you can run out into the cold for the ultimate winter spa experience. It was insane… and very cold haha!
(Read more about the Spa here..)

---
Nachdem wir unser Frühstück genossen hatten, beschlossen wir, den Wellnessbereich zu besuchen! Im Spa befinden sich Saunen, Dampfbäder, Orte der Ruhe und ein wunderschöner Indoorpool. Mit verschiedensten Angeboten an Beautybehandlungen und Massagen ist wirklich für jeden etwas dabei. Was mich aber am meisten faszinierte, war die Schneesauna! Ganz am Ende des Nacktbereiches (yep, auch etwas österreichisches) befindet sich eine Sauna im Freien! Mit riesigen Glasfenstern, die in den Schnee zeigen, können Sie drinnen sitzen und die Schneeflocken fallen sehen. Sobald man etwas Mut gefasst hat, läuft man, nackig oder auch nicht, in die Kälte hinaus, um das ultimative Winter-Spa-Erlebnis zu erleben. Es war total lustig ... und sehr kalt, und ich bin wirklich schnell gelaufen, haha!
Mehr Info über den Wellnessbereich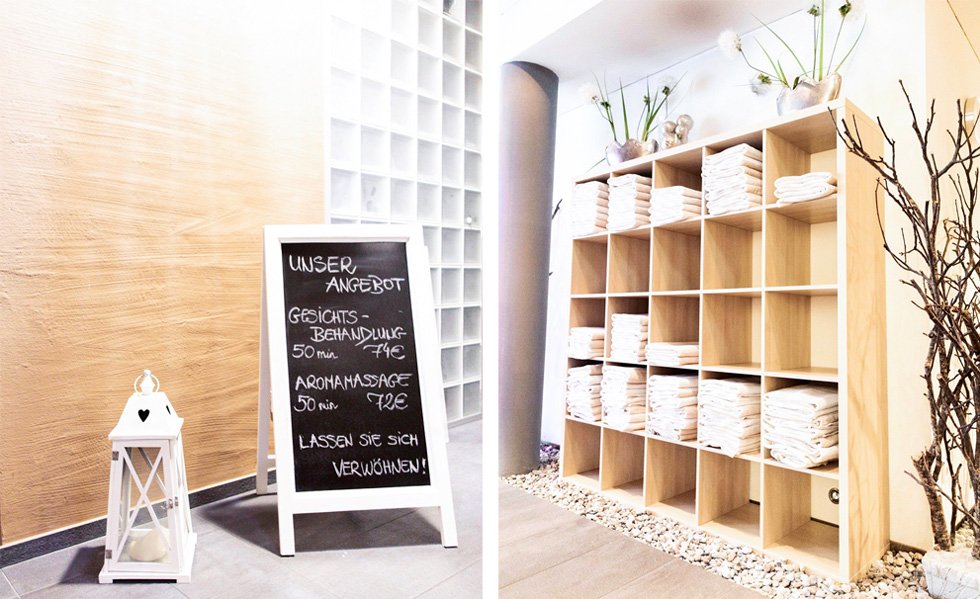 Overall the experience was filled with amazing food, epic views, and endless endless snow! Talk about a winter wonderland!
Thank you for the epic experience!
---
Insgesamt war der Aufenthalt mit fantastischem Essen, epischen Aussichten und endlosem, endlosem Schnee gefüllt!

Danke für die tolle Gastfreundschaft, we will be back!
RITZENHOF - Hotel und Spa am See
Ritzenseestraße 33 · 5760 Saalfelden, Austria

Email
Phone: +43 6582 73806